Stainless Steel Powder Coat Finishes
Designing an outdoor kitchen that is functional and beautiful is easy when you use Danver's expansive palette of powder coat finishes. Featuring thirteen unique colors and nine realistic wood grain finishes, Danver offers you the ability to create a beautiful, fully-customized outdoor kitchen to showcase your personal style.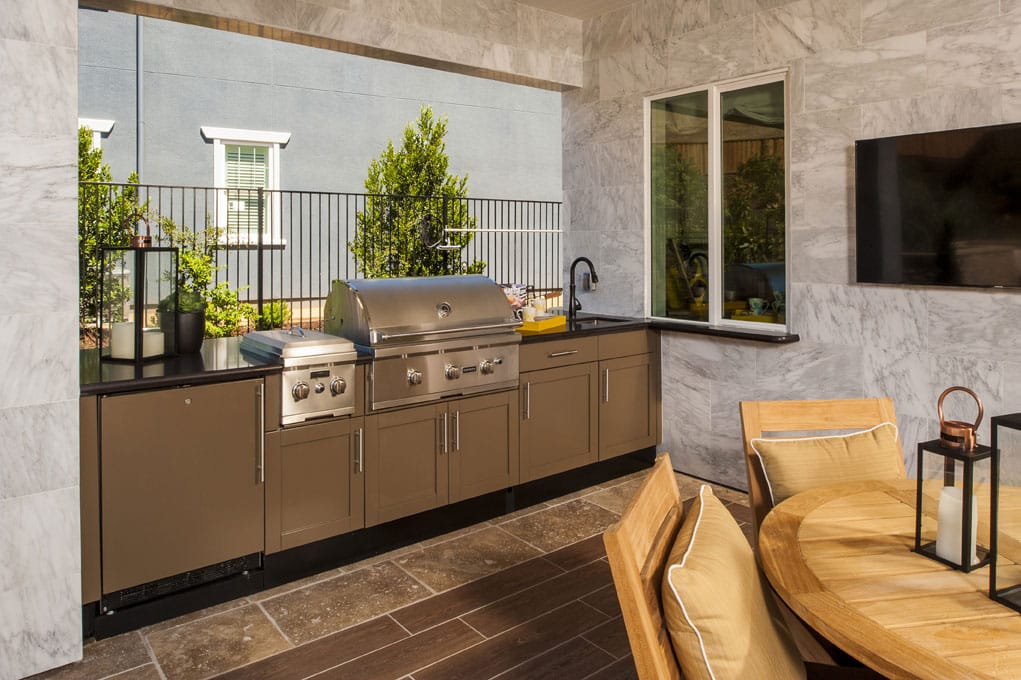 Add the Finishing Touch to Your Outdoor Kitchen
Whether your goal is to blend seamlessly with the landscape or continue your indoor decor style to the outdoors, Danver's rich powder coat finishes offer countless design opportunities.
Create a contemporary sleek look with Metallic Bronze Matte or Nu-Black Hammertone kitchen cabinet door finishes. Or, add a splash of color by incorporating Redwood or Carlsbad Canyon finishes in your outdoor kitchen. Perhaps you are looking for a natural wood grain finish – Danver offers a variety of beautiful, natural looking options you never dreamed were possible to achieve in stainless steel including American Maple, Burlwood, Drift, and more!
While customizing the look and feel of an outdoor living area, Danver's powder coat finishes bond to the stainless steel cabinets and provide a virtually maintenance-free finish.
Colors
---
Metallics & Pearls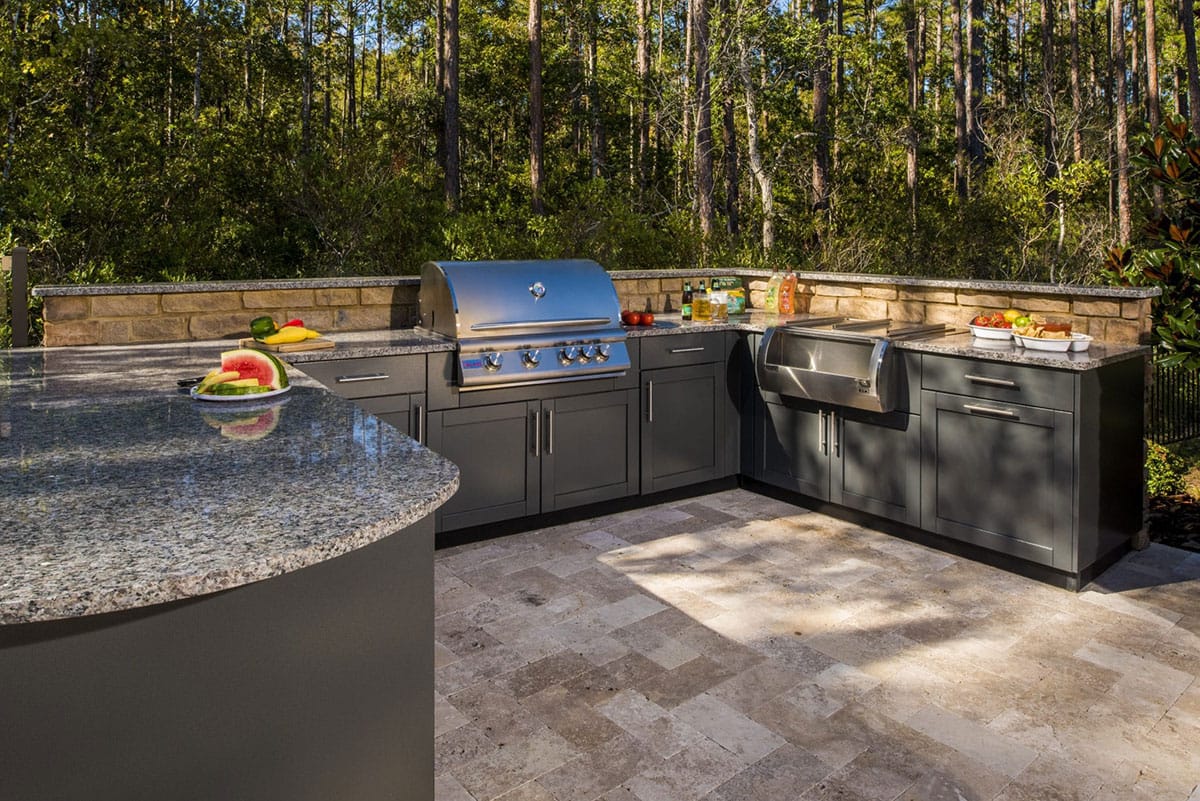 ---
Wood Look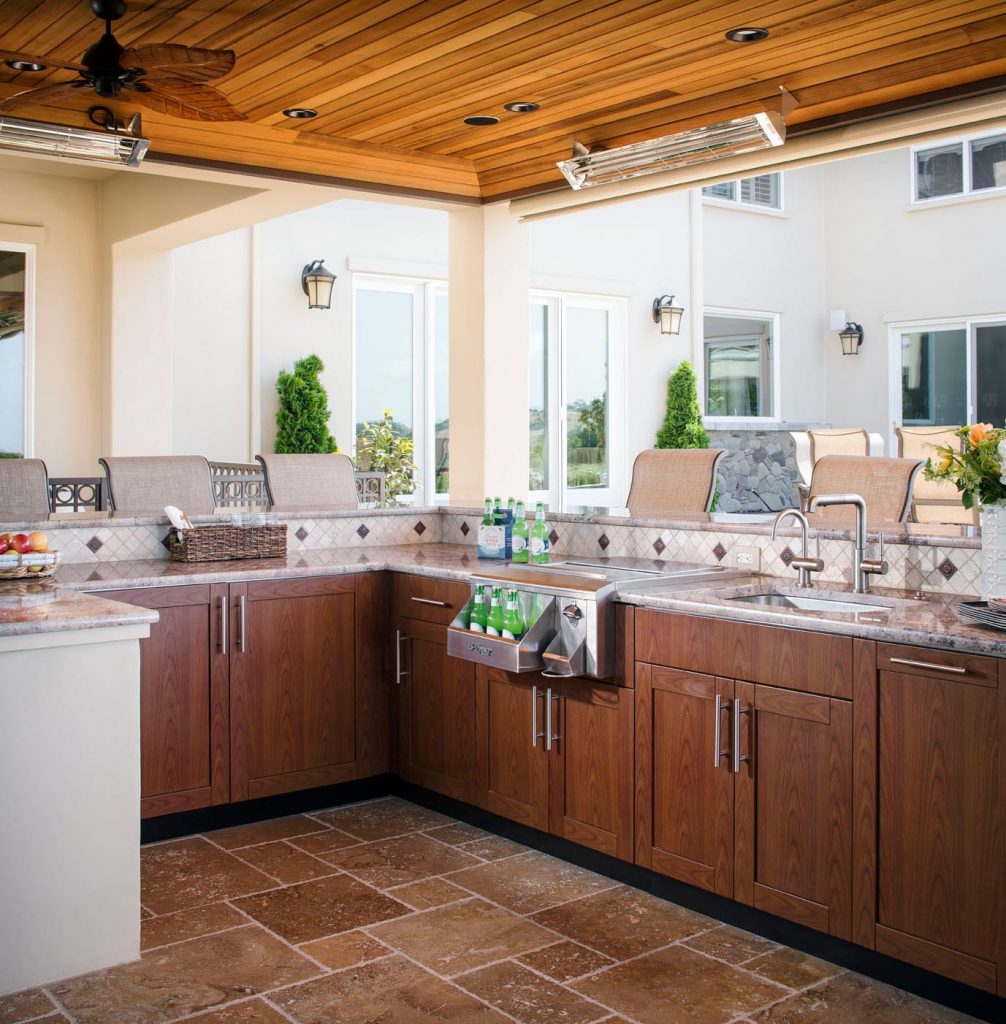 ---
Why Powder Coat is Best
Powder coating stainless steel is best way to create an all-weather cabinet for your outdoor kitchen. The powder coat finish protects your outdoor kitchen from harsh chemicals such as chlorine and muriatic acid and shields them from the elements such as ocean salt (and swimming pool salt), rain and snow, heat and cold, humidity and more!
Powder coated surfaces are more durable than standard liquid paint finishes — your outdoor kitchen cabinets are far more resistant to chips, scratches, wear and fading. Powder coating your stainless steel also helps to ensure that the colors stay bright and vibrant longer.
*Due to variations in monitor settings, colors and finishes are representative and may vary from the actual finished cabinet.
Due to the differences in powder coat paint batches, subtle variations in color may occur when ordering door replacements or additional cabinetry after the initial purchase. Although we consider these variances to be minimal, there is no way to assure an exact color match.